Want to stay up to date on everything Medicare? Join our free newsletter. Sign Up Now!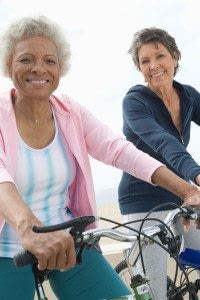 As a free service to Douple customers, each year during the Annual Open Enrollment Period (commonly known as the AEP) we will at your request, review prescription lists to help you determine if the plan you are on will serve you well in the following year.
Everyone is different! Different medical needs, different prescriptions, and different doctors. What is right for you? We will not only help you navigate through this maze, but help you understand.
Understanding the world of Medicare Insurance has become increasingly difficult over the past few years. Everyone is doing something different, but what is right for you? We will sit down and explain ALL of your options, the pros and cons, and educate you to make an informed decision.
Whether it's Medicare Supplement, Medicare Advantage plans, or trying to determine what Part D Prescription Drug plan is best for you personally, we are here to help. We use non biased resources, such as www.medicare.gov to help you assess which drug plans will best cover your prescriptions AND even if the best company is not a company we sell, we'll help you enroll…for free!
Below is a partial list of companies we represent:
Aetna
Humana
AARP
John Alden
Highmark Blue Shield
United Health Care
Geisinger Gold
Capital Bluecross
UPMC
SilverScript
Envision
Erie Insurance
Philadelphia America
New Era
Medico
Wellcare
Vibra
Cigna
TPMO Disclaimer
We do not offer every plan available in your area. Any information we provide is limited to those plans we do not offer in your area. Please contact Medicare.gov or 1-800-MEDICARE to get information on all of your options